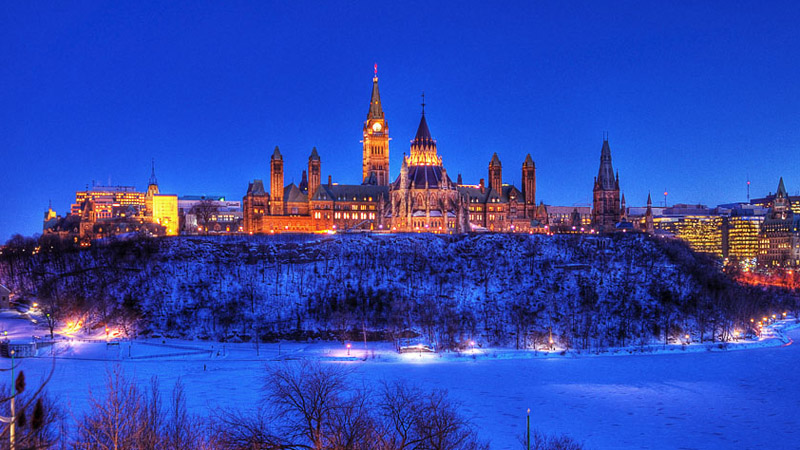 November 2, 2016 – Ottawa – The Government of Canada has announced a commitment to cut its own greenhouse gas emissions
Treasury Board President Scott Brison announced that the Government will be reducing its greenhouse gas emissions by 40% by 2030.
Furthermore, a Centre for Greening Government is being created at the Treasury Board Secretariat to track emissions centrally, to coordinate efforts across government, and to drive results to makes sure the government meets these objectives.
Progress towards this reduction will be achieved by strategic investments in infrastructure and vehicle fleets, green procurement, and support for clean technology.
Already, the Government announced $2.1 billion in Budget 2016 towards repairs and retrofits to a wide range of government buildings, and to the greening of government operations.
"We will immediately begin by aligning the way we measure greenhouse gas emissions with international standards to provide an accurate picture to measure the Government's progress," said Minister Brison.
While the target is set for 2030, the Treasury Board of Canada Secretariat, along with federal departments and agencies, will strive to achieve this 40% reduction as early as 2025.
By that date, Public Services and Procurement Canada—the Government's principal landlord, will be purchasing 100% of its electricity from clean energy sources.
Speaking in Calgary to the Canadian Wind Energy Association, Environment Minister Catherine McKenna said the switch for all government operations is to be complete by 2025.
"Today, to show we're leading the way, we are announcing our firm commitment to purchasing 100 per cent renewable power for government operations by 2025," she said.
Quick facts
National Defence (DND) and Public Services and Procurement Canada (PSPC) account for more than 75% of all government greenhouse gas emissions.
By 2025, 100% of the electricity used in PSPC facilities will come from green energy sources.
DND will be purchasing a significant amount of renewable electricity for their installations in Alberta. This will meet most of their electricity requirements for installations in Calgary, Cold Lake, Edmonton, Wainwright, and Suffield.
The Government's investments will include revitalizing the heating and cooling plants in the National Capital Region, which provide services to more than 85 buildings and facilities. This investment will modernize six separate facilities and is anticipated to reduce their emissions by more than 45%.
One goal of the 2016–2019 Federal Sustainable Development Strategy is achieving a low-carbon government and it includes detailed milestones towards this transformation.
For more information check out this Backgrounder on Greening Government