By WAL VAN LIEROP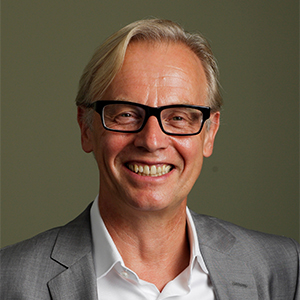 Wal van Lierop is chief executive officer of Chrysalix Energy Venture Capital.
September 01, 2015 – We are living in a time of major transitions, and we are at the beginning of a new innovation supercycle. With more than 9,000 technology companies currently calling British Columbia home, there's no shortage of support and enthusiasm for our burgeoning hub for startup ventures.
But while we pride ourselves on cultivating new businesses at the startup level, we are neglecting to provide adequate support and funding for the next critical stages that will grow and scale successful Canadian companies.
With a plethora of public funding available to help many of these promising new technology businesses get off the ground, largely within the information and communications technology space, we are spreading ourselves thin and rendering the divided capital ineffectual.
Meanwhile, innovation in our resource industries, which represent nearly 20 per cent of Canada's gross domestic product and 50 per cent of our exports, remains largely untapped.
As the global economy and virtually all Fortune 500 companies aggressively push sustainability to the top of their agenda, B.C. has a unique opportunity to redirect our innovation ecosystem and investment focus to better serve this multitrillion-dollar opportunity.
Game-changing breakthrough innovations in mining, electric power, natural gas and liquefied natural gas are under development in B.C.'s Lower Mainland in several companies my firm has invested in. If successful, these companies have the potential to bring meaningful planetary impact to the most pressing sectors of our economy: energy and the environment.
A clear example of how increased productivity and improved sustainability can go hand in hand is MineSense, a local pioneer in real-time, sensor-based bulk ore sorting solutions for the mining industry that promises to increase the accuracy of ore/waste classification by over 50 per cent, providing up to 20-per-cent margin enhancement through reduced energy, water and chemical usage.
Axine is another example of a Vancouver-based company that is developing a breakthrough low-cost, chemical-free solution for treating industrial waste water.
Enbala is rolling out an "Internet of the Grid" platform for the utility of the future that provides highly flexible and effective real-time demand response management. Inventys is developing the lowest-cost carbon-capture technology for postcombustion flue gas, clearing the path to a carbon dioxide-free society.
Finally, there is General Fusion, which is developing the fastest, most practical and lowest-cost path to cheap commercial fusion energy with no more radiation than St. Paul's Hospital in Vancouver – the Holy Grail of clean energy.
Yet, we continue to celebrate trendy consumer apps and novelty technologies that don't see past the startup stage. By instead turning our focus to innovations that matter for industries that matter, we could ensure B.C.'s and Canada's position at the centre of the global sustainable innovation ecosystem. It would help us capture the full value of the resources we have, while building a world-class new energy technology industry with significant export potential and well-paid jobs.
We have many large companies that would be excellent customers of these new energy-innovation companies, but with a serious shortage of venture-capital funding and syndicate builders in the province, we lack the capital needed to transition from a "startup" to "grownup" technology ecosystem.
Some "kick-start" matching capital from the B.C. government (similar to what is happening in most other Organization for Economic Co-operation and Development jurisdictions) would go a long way toward creating a mature technology ecosystem – an area where Silicon Valley excels and therefore has been able to produce enviable unicorns and anchor companies. These, in turn, feed back into the ecosystem with important pathways to grow successful companies, such as abundant talent and access to capital.
Imagine, if we can close the funding gap, we will also be in a position to see our most promising startups grow into winners and anchors, a necessary ingredient to sustain our innovation ecosystem. Vancouver's tech industry is often referred to as "Silicon Valley North," but rather than aspire to emulate California, we are in a position to carve out our own equally successful but parallel innovation ecosystem.
It's time to re-evaluate the strategy behind how we choose to allocate funds into growing businesses and new technology. By strategically investing more capital in fewer companies, and by shifting our focus to breakthrough innovation that can unlock the value of our resource industry in transition, we can start to accelerate our fledgling ecosystem – a shift that could position Vancouver and B.C. at the heart of the multi-trillion-dollar new energy economy.
This article first appeared in the September 1st edition of the Globe and Mail and is reprinted here with the kind permission of the author.