Jerusalem, Israel — (ReleaseWire) — May 15, 2015 — Konstantin Krinski, chairman of the International Businesses Standards Organization (IBSO), reports that since the official launch of its Worldwide Charter for Fair International Commerce , more than 150 participants from 40 countries have formally committed to promoting ethical business initiatives and practices around the world.
Participation in the Worldwide Charter is free, voluntary, and the IBSO is accepting applications for signatories, sponsors and partnerships.
"We created an all-encompassing code of conduct that reflects the universal principles of fair dealing and the best international practices in ethics and corporate responsibility," said Krinski.
IBSO is dedicated to promoting ethical standards essential for a network of international business worldwide. IBSO's charter is comprised of nine basic principles of corporate governance designed to foster adherence to international commerce laws, fair trade, human rights and environmental stewardship.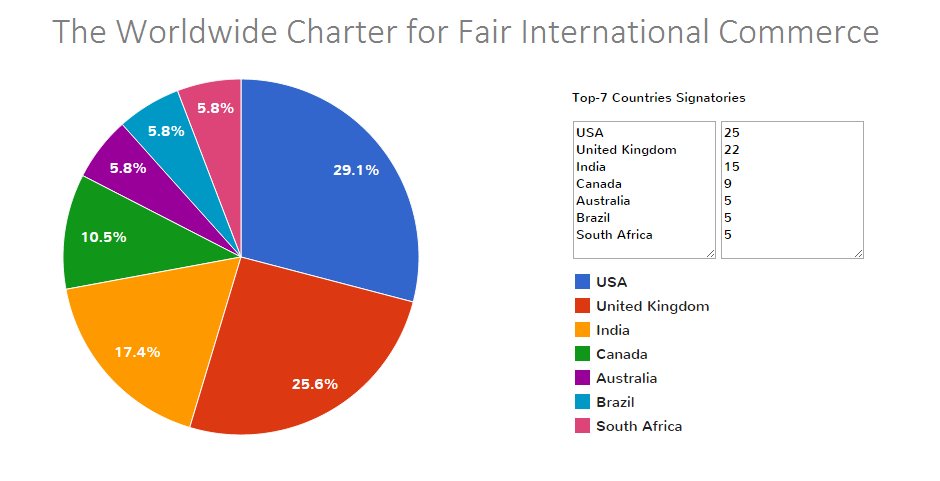 The organization encompasses businesses, non-profit organizations and entrepreneurs across multiple industries and fields of endeavor – to promote international business standards.
The United States and UK are leading the way in the number of signatories who have made the commitment, but the desire for fair business standards, stability and the code of conduct embodied in the project's participants have generated universal approval.
The diversity of participants in the Charter underscores the universal desire for fair dealing principles and business ethics. Participants include a Swiss bank and a British postal company, along with a South-African cosmetics firm and a saxophone band in Ottawa. IBSO members also include: a restaurant in Tokyo, an international law firm in Brazil, a metal construction factory in Ghana, etc.
International certification and business standardization provides a clear and understandable code of ethics and practices in an expanding global marketplace. IBSO supports peaceful and sustainable global development through economic integration. It's an active participant of the United Nations Global Compact and integrates the UN's core values in its activities.
Member companies and organizations proclaim their commitment to business best practices, sustainable development and respect of social and environmental issues. They're listed in IBSO's online catalogue, receive the charter signatory certificate and have the right to use the Worldwide Charter signatory logo. Participants are promoted through social media and their Charter related press releases are published in IBSO's Global Leadership Bulletin.
Obtaining 150 participants from 40 countries in just six months highlights the need and desire of enterprises worldwide for a code of ethics and standardized practices.
The International Businesses Standards Organization is accepting applications for signatories, sponsors and partners committed to the highest principles of corporate governance, international commerce laws and respect for social and cultural differences. The project provides businesses, organizations and entrepreneurs with a unique opportunity to work together toward a common goal.
For more information, the organization can be reached by visiting http://www.standardizations.org/ , the website of International Businesses Standards Organization. The Worldwide Charter for Fair International Commerce application form is available online.

About International Businesses Standards Organization
Founded in 2011 by Konstantin Krinski and Avi Markovich, the IBSO is a non-profit organization that promotes the adoption of sustainable and fair trade practices worldwide, providing standards for public and private institutions involved in international trade and finance. The Worldwide Charter for Fair International Commerce encompasses peaceful and sustainable development, respect for human rights and responsible environmental stewardship. Read more: