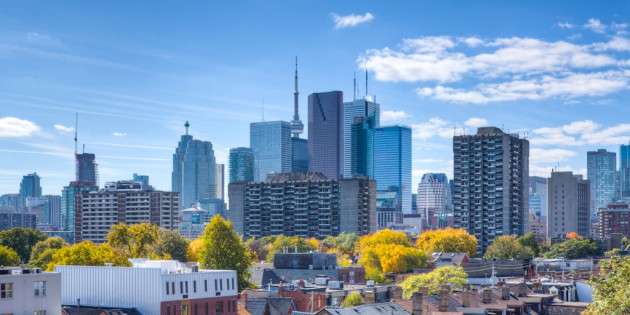 Toronto, May 12, 2015 – TD Economics has produced an insightful report on the impact of LEED Certification on the Toronto Condo market.
Highlights of the report:
Leadership in Energy and Environmental Design (LEED) certified, or 'green' buildings represent an increasing share of new construction, including the condominium market.
Limited research exists linking LEED status in residential buildings to market outcomes such as resale price, days on market, maintenance/condo fees, and others.
Using a novel dataset, we find that LEED certification increases the resale price of Toronto condos by between 5% and 14%. The impact on other metrics, such as time on the market and maintenance fees, is found to be mixed.
Notes the report, the supply of Toronto condos continues to expand, with up to 35, 000 new residential units expected to come on market in 2015.
At the same time that the Toronto condo market has been expanding, 'green' building design and construction techniques, exemplified by the Leadership in Energy and Environmental Design (LEED) certification process are also becoming increasingly common (Chart 1).
While LEED has been mainly employed for commercial buildings, the LEED principles are making their way into Toronto's condo market, with about 1 in every 15 new condo developments in Toronto currently achieving LEED certification.
The relatively recent development of this market means that there is a dearth of research regarding buyer attitudes towards these projects, and their impact on sales price and other variables of interest.
Using a dataset of selected Toronto LEED-certified and non-certified developments across several neighbourhoods, this report examines the potential impacts that being green can have on a condo, including selling price, days on the market, and maintenance fees.
What makes a condo 'green'?
In recent years, the term 'green' has been used to describe a plethora of different products, services, and activities. The term has been used so many different ways, it is impossible to assign just one attribute. Fortunately, rather than relying on marketing materials or other sources, there exists for construction projects a green building certification program – the Leadership in Energy and Environmental Design (LEED) program. Buildings that receive LEED certification must satisfy the requirements laid out by the Canada Green Building Council, a national oversight body.
Examining a subset of Toronto condo buildings, we find that resale condo consumers appear willing to pay a premium for 'green' certification, although it is unclear if this additional spending accrues to condo developers through a higher initial sale price and/or individuals in the resale market
LEED certification relies on a points-based system, and so LEED buildings will not necessarily all share the same features. Instead, designers can choose from a number of features intended to provide enhanced performance in terms of energy and water use, indoor air quality, material use, and reduced environmental impact.
Based on a 3rd party review of the design documentation for the building (and a number of other calculations and materials including an energy model), a building can be rated as LEED-certified, LEED-silver, LEED-gold, or LEED-platinum, in ascending order of overall performance. To date, the majority of LEED projects have achieved gold (38% of certified projects) or silver (32% of projects) ratings.
A LEED building can be expected to be more efficient in terms of energy and water usage than a similar non-certified building.
Research examining LEED construction projects generally finds that the energy efficiencies modelled in the certification process are observed post-construction.1 That is to say that LEED-certified buildings tend to live up to expectations regarding energy and water use vis-à-vis equivalent noncertified buildings.
For instance, research looking at LEED certified office buildings found that LEED buildings used 11% less electricity and 16% less water on average. In addition to the financial savings, reduced electricity use also translates into reduced emissions of atmospheric pollutants.
One area where research is lacking is in regards to how this affects the selling price of these buildings, or in the case of condo developments, the units within these buildings. Buyers may be willing to pay more to live in a 'greener' building and take advantage of the potential monthly cost savings associated with energy efficiency.
Conversely, they may be worried that the new technology used in some developments could fail sooner and be more costly to fix, and thus be less willing to pay a premium for a LEED-certified unit/ building, reducing the selling price.
Read the rest of the report here