SAN JOSE, Calif., June 21, 2016 — More than 80 percent of buyers today want energy-saving features in a new construction home, according to the National Association of Home Builders (NAHB).
Due in part to growing consumer demand, building codes across the U.S. have evolved to encourage more energy-efficient new homes from builders. Title 24, for example, is California's state energy code requiring that all new homes are built to net-zero energy standards by 2020. Effective January 1, 2017, Title 24's updated code will also – for the first time ever – accept solar electric systems as a way for builders to comply.
SunPower (Nasdaq: SPWR), a solar partner trusted by eight of the top 10 U.S. homebuilders, is launching its SunPower Up™ program this week at PCBC, the largest homebuilding tradeshow representing the west coast region.
It combines innovative customer segmented sales and marketing strategies for builders with the company's game-changing SunPower Equinox™ solar solution which delivers 70 percent more energy over 25 years with 70 percent fewer visible parts.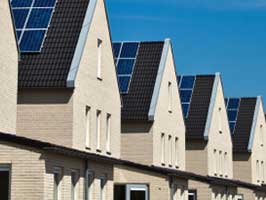 Designed to help builders efficiently comply with energy codes like Title 24, the SunPower Up™ program is expected to keep builder construction costs down while empowering homebuyers to choose how and from where they purchase electricity for their new home.
"Through our innovative SunPower Up™ program, we'll continue to help homebuilders cost-effectively meet stringent energy codes and higher demand for net-zero energy design," said Howard Wenger, SunPower president, business units.
"Homebuyers and homebuilders today understand the return on investment that an energy efficient home delivers, and we look forward to helping both meet their sustainability goals with solar from SunPower."
A renewed commitment to California's New Solar Homes Partnership (NSHP) program offering incentives throughJune 1, 2018 to homebuilders constructing energy-efficient, solar-powered homes, is also expected to help expedite the number of new production net-zero energy homes on the market. A leading national homebuilder and long-time SunPower partner, KB Home has been constructing net-zero energy homes with solar since 2011.
"For the last five years, we have offered SunPower solar as a standard feature in many KB Home communities," said Jacob Atalla, KB Home, vice president, sustainability initiatives.
"KB Home is being proactive in meeting the state's new energy codes, and SunPower's understanding of the homebuilding industry combined with their reliable, high-efficiency solar solutions offer one of the most cost-effective ways for us to accomplish this, while also delivering valuable savings to our homeowners."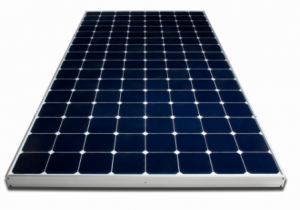 Beyond the Golden State, the 2015 International Energy Conservation Code (IECC) has been adopted by more than 47 states and municipalities. Its voluntary Energy Rating Index (ERI) compliance path allows builders to meet code based on a home's overall energy consumption score in a given climate zone.
The lower the score, the more energy efficient a home is and the less expensive it is to operate. Today, nearly 40 percent of all new homes are rated based on the Home Energy Rating System (HERS) from Residential Energy Services Network (RESNET). Under the 2015 IECC, a high-efficiency SunPower solar system can be used to lower a home's HERS score and achieve code compliance.
Since 2006, SunPower has helped more than 100 homebuilders across the U.S. offer its reliable solar energy solutions to more than 20,000 new home buyers in nearly 700 communities.
Most recently, the company expanded its partnership with Meritage Homes to offer SunPower Equinox systems as a standard feature in select Floridacommunities throughout 2016. Shortly before Earth Day this year, Meritage Homes introduced its first Florida net-zero energy home producing electricity with a SunPower solar system.
About SunPower
Headquartered in Silicon Valley, SunPower has dedicated, customer-focused employees in Africa, Asia, Australia, Europe, and North and South America. For more information about how SunPower is changing the way our world is powered, visit www.sunpower.com.
See also GLOBE Advisors' Report on Insurance Costs for Mid-Rise Residential Buildings.