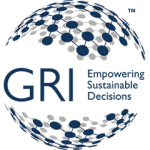 16 March 2016, Amsterdam. GRI has released The Next Era of Corporate Disclosure: Digital, Responsible, Interactive, a digital publication that maps out the future of sustainability reporting and disclosure.
According to GRI, the future will involve new formats with organizations moving from annual reports to sustainability data exchange, while focusing on major challenges like climate change and human rights.
All of this will be coupled with a new role for stakeholders, who will be empowered by almost real-time interactions with companies. The Next Era of Corporate Disclosure is the culmination of the first year of GRI's continuing Sustainability and Reporting 2025 project, and provides conclusive insights from these discussions.
"GRI convened the Sustainability and Reporting 2025 project to promote a global conversation on how to unlock the full value of sustainability performance data for decision makers in the next decade," said GRI Chief Executive Michael Meehan.
"Together with business executives and civil society leaders from diverse fields, we explored which type of information will be needed to tackle the most critical challenges and how data technology should be used to enable this journey."
"After scores of discussions with business executives and other experts, it is clear that the way companies will interact with society about their performance will change dramatically, and sustainability performance data will play a pivotal role in implementing solutions to society's most pressing challenges," said GRI's Chief Advisor on Innovation in Reporting Nelmara Arbex.
"The Next Era of Corporate Disclosure lays out the first steps that are needed in order to liberate sustainability data from reports so that it can be used to inform decisions across businesses and entire economies. This is essential if we want to make the UN Sustainable Development Goals and COP 21 agreements a reality."
Download The Next Era of Corporate Disclosure: Digital, Responsible, Interactive here. For more information about the Sustainability and Reporting 2025 project, GRI's Corporate Leadership Groups or the 5th GRI Global Conference please contact GRI's Media Relations Manager Davion Ford at ford@globalreporting.org.
Based on the main findings, the next phase of the Sustainability and Reporting 2025 project will focus on how the use of data technology can unlock the power of sustainability data to create transformational change.
GRI is already exploring the insights uncovered and putting them into practice with its Corporate Leadership Group on Reporting 2025, a group of companies which includes representation from the construction, food and beverage and telecommunications industries and many more.
The Corporate Leadership Group's third lab meeting will be held at the 5th GRI Global Conference, May 18 – 20, in Amsterdam.
Additionally, conference attendees will have access to a number of sessions related to GRI's work in this area, including "The future of reporting in technology and big data", "Reporting trends of the future", "Using sustainability data to enable transformational change", and "The power of sustainability and decision making".