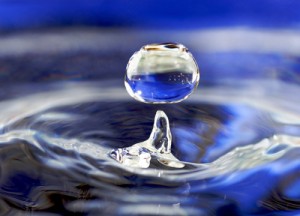 TORONTO, Jan. 18, 2017 /CNW/ – In response to the Ontario government proposal announced today to increase the water-bottling fee to $500 from $3.71 per million litres of groundwater taken, WWF-Canada released the following statement from Elizabeth Hendriks, vice-president of freshwater conservation:
"WWF-Canada applauds the province for its commitment to protect freshwater ecosystems by increasing the fee on groundwater taken for bottled water.
"Freshwater is an important resource but it is at risk. WWF-Canada's Watershed Reports have identified overuse of water as a major threat in southern Ontario, undermining the health of ecosystems, communities and species that depend on water.
"Historically, the value placed on water has been extremely low, leading to overuse of this precious resource. Water pricing has been underutilized as an effective conservation tool. Ontario's proposed water-bottling fee is a significant step toward ensuring efficient use of water resources."
About World Wildlife Fund Canada
WWF-Canada creates solutions to the environmental challenges that matter most for Canadians. We work in places that are unique and ecologically important, so that nature, wildlife and people thrive together. Because we are all wildlife. For more information, visit wwf.ca.