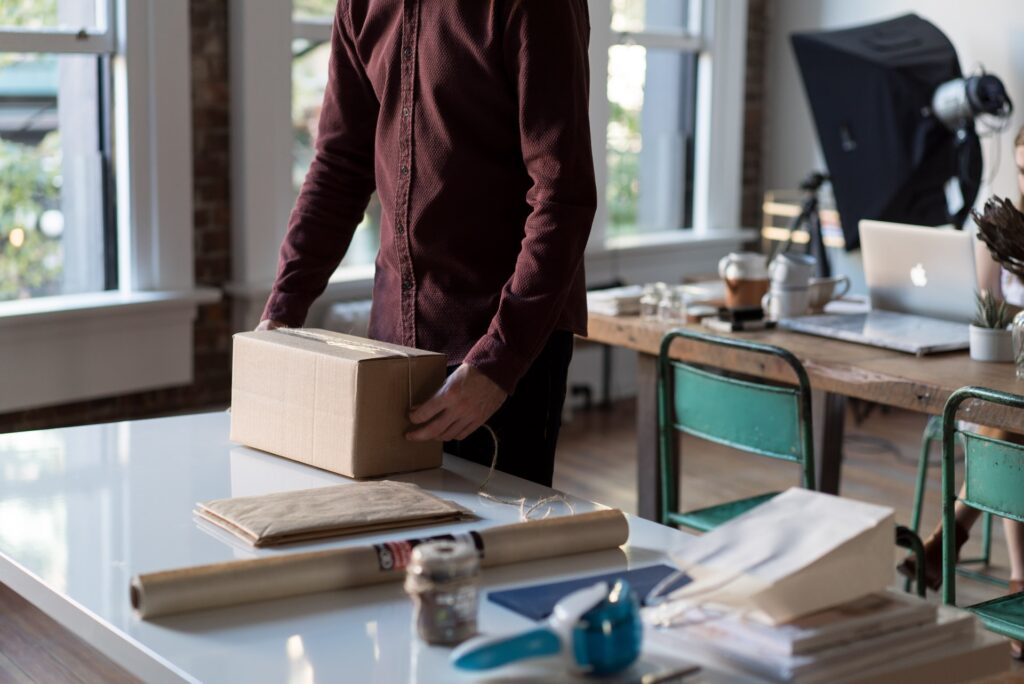 By Evelyn Long
COVID-19 has created significant changes to the way companies do business, triggering the e-commerce boom. It's also altered how consumers shop, increasing demand for online retailers. More sustainable initiatives need to take effect as online orders continue to grow.
In other words, businesses need to take better approaches to control emissions within supply chains and rethink waste-reducing strategies. Between increased deliveries and packaging waste, consumers are pressuring companies to create a more proactive environmental impact.
The Sustainable E-Commerce World
Sustainable product sales have increased by 20% since 2014. Many consumers are becoming more environmentally conscious and seek to shop from eco-friendly brands. Meanwhile, some companies are pushing to reduce their carbon footprint using an agile supply chain.
Take Amazon, for example. The company sold over 12.6 billion goods by opening 28 sorting centers, 59 delivery stations and 65 Prime Now hubs. It's also planning to build a logistics supply chain that other businesses can utilize.
Many operators are also considering what type of fuel they use. E-commerce businesses incorporate last-mile logistics to place customers at the top of their priority. However, many consumers don't know the difference between fast and affordable deliveries and sustainable supply chains.
Are they willing to sacrifice free two-day deliveries in place of eco-friendly shopping? That may be questionable. Many customers want their product when they want it at a price they can afford, and they trust big-name brands and platforms like Amazon to manage that for them.
The Challenges of Sustainability Initiatives
No matter how many companies strive to change, e-commerce is driving emissions. Businesses are making multiple deliveries to a single address each day, and the additional cardboard boxes, plastic bags and other packaging materials lead to more waste.
The ability to think strategically about sustainability within an organization is paramount. The best approach for e-commerce businesses to go green is to design practical solutions. Companies need to meet environmental goals that align with the customer, shareholder and community values.
How can companies shift their thinking and create a better balance between business goals and sustainability?
Becoming Innovative to Improve Product Packaging
One report shows that removing layers of packaging, switching boxes or removing them altogether can reduce carbon emissions by up to 36%. Many boxes that companies use today cannot be recycled. Therefore, it's added to landfills and creates more garbage in the ocean.
Brands are trying to improve as the packaging waste issue becomes more profound. Recycled and compostable packaging is becoming more popular, as are reusable materials, which consumers return to businesses.
Climate Impact Deliveries
Many e-commerce brands are choosing to use carbon-neutral shipments to offset emissions.
Some brands are cropping up as carbon-neutral shipping providers for small businesses. These  companies attempt to use excess space in delivery trucks to maximize every route. This effort helps reduce emissions by funding projects for carbon removal through each package their client's ship.
Other businesses are attempting larger-scale carbon-neutral shipping processes. Maersk, a coordination company, is attempting to create a carbon-neutral container ship by the year 2030 with the ultimate goal of operating an entire fleet of such ships. Of course, this remains a monumental challenge — environmental advocates point out that the company's plan to rely on sustainable biofuel will not support the scale of such a plan.
Businesses may take some time to develop vehicles that can run on alternate fuel sources, but that doesn't mean smaller actions won't make a difference. Organizations can immediately reduce their carbon footprint and actively search for ways to improve the larger shipping industry for a zero-emissions environment by embracing smaller-scale carbon-neutral providers.
Minimization of Returns
Product returns are another most crucial aspect of logistics. They have a significant impact on the environment and business health alike, as tracing and transporting goods back to the distributor increases the original amount of emissions a single shipment produces.
Some mitigation comes down to pure good business sense. Many people say making a return is the least favorite part of the customer experience. Companies can retain loyalty and satisfaction by creating a positive return process.
E-commerce brands are looking to minimize those returns and improve the experience by:
Expanding product descriptions
Demonstrating product use in high-quality video
Making the return policy more prominent
Offering live support via chat during checkout
Some companies take an innovative approach when customers still need to return the product. For instance, Nordstrom launched a secondhand store called See You Tomorrow. The business sells used and preowned clothing items. Consumers can bring their clothing to the store and are paid in Nordstrom gift cards.
Supply Chain Sustainability Efforts
Many companies have decided to use partners that adhere to global standard environmental accreditations. Such partnerships include Better Cotton Initiative and Forest Stewardship Council, which offer a better path to sustainability in supplier operations.
Several other businesses choose to adopt renewable energy, which is becoming increasingly accessible and affordable. It offers an effective way to reduce costs, risks and emissions beyond its operations — even if a business relies on large-scale transportation, creating energy efficient bases of operations can still make a significant difference in overall sustainability.
The E-Commerce Boom is Driving Environmental Impacts
Taking a more sustainable approach to e-commerce logistics may not be easy. However, it's becoming more critical than ever.
E-commerce brands are taking steps to drive an environmental change in business, but they need to take further action by providing awareness. Online shopping is booming, so leaders need to encourage others to take more sustainable approaches for a better future.
---
Author:
Evelyn Long is a writer and editor focused on construction and sustainability. Her work can be found on Renovated, a web resource for better building and design.