February 4, 2016 – Green Standards and TELUS, Canada's fastest growing telecommunications provider, have worked together since 2012 to decommission office spaces across the country, including spaces in British Columbia, Alberta, Ontario, Quebec and Nova Scotia.
The Objective:
As part of an ongoing strategy to reduce the environmental impact of its real-estate portfolio, TELUS sought a partner that could reliably redistribute surplus office furniture and equipment produced as a result of new developments, relocations, renovations or other workplace transitions across its real estate portfolio.
The Challenge:
As many companies do, TELUS tested different approaches to managing excess office furniture and equipment in different regions. The results were less than optimal. Each project came with a unique set of challenges and risks, distinct local markets and vendors; and required more internal time and effort than anticipated.
Project sizes varied, from small branch locations to full floors of its corporate offices, making it especially difficult to introduce the same process across its real estate portfolio nationally while maintaining predictable results.
Reporting on performance was also limited by the capacities of regional business units and diverse vendors. Without a dedicated team to track items to their end-destination, it was impossible to determine a measurable outcome of each project.
For a company that values efficiency, transparency and sustainability, its approach lacked the specialized knowledge and experience needed to meet objectives.
The Solution:
Green Standards introduced TELUS to its managed program of office asset resale, recycling and in-kind donation in 2012.
Green Standards took responsibility for vendor onboarding and management, engaging resellers, recyclers and local non-profits, coordinating and documenting asset delivery, and providing environmental and community impact reporting. TELUS' Corporate Real Estate team simply engaged Green Standards to achieve its goals across all of its offices.
TELUS was also able to recommend community partners for donation, further aligning Green Standards' work with the broader corporate social responsibility goals for which the company is known.
The Result:
To pilot the program, TELUS identified three projects at the end of 2013. Green Standards was able to divert 100 per cent of TELUS' surplus goods and donate more than $25,000 worth of office equipment. Although each project was located in a different province, Green Standards delivered consistent quoting, planning and reporting, to alleviate the demand on TELUS' corporate real estate team.
"Green Standards gave us the opportunity to meet our operational, environ­mental and social goals," said Mary Verissimo, Director of Real Estate Services at TELUS. "By clearing our workspaces, coordinating donations to our partners, and providing reporting on the overall landfill diversion, we are able to provide measureable results to multiple areas of our business from a single service."
Since 2012, TELUS has engaged Green Standards for 15 additional office decommissions in Vancouver, Calgary, Toronto, Montreal and Halifax. Altogether, these projects have achieved a landfill diversion rate of 95 per cent. Of the 475 metric tonnes of office equipment diverted from landfill, 17 per cent was resold to recover market value, 43 per cent was recycled, and 36 per cent was donated to local non-profits.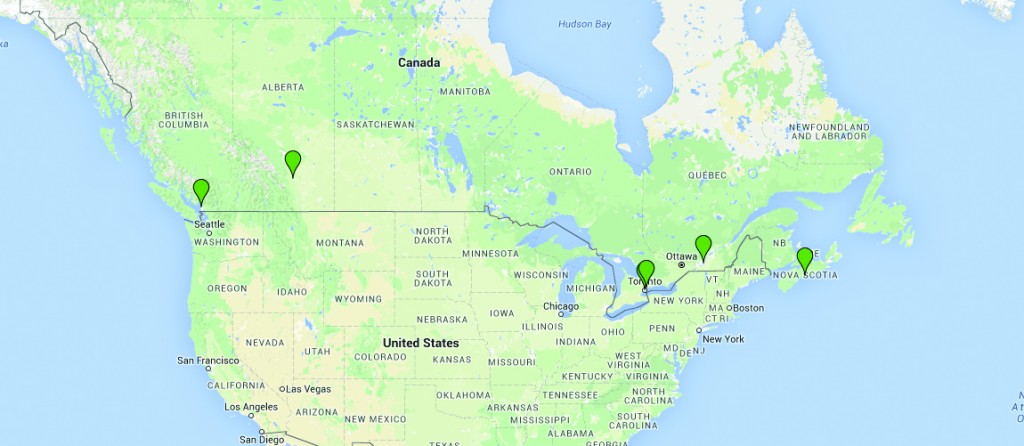 The in-kind donations, valued at more than $374,053, benefited more than 30 organizations including Parasports Quebec, the Salvation Army, and Pearson Educational Foundation.
"We've used the chairs, tables and filing cabinet at our Allancroft campus, which offers specialized programs for children as well as adults in Beaconsfield, Montreal," said Myriam Rabbat, Centre Director at Pearson Educational Foundation.
"Thanks to TELUS, we will be able to save on office improvements and more effectively provide services to our students and community."