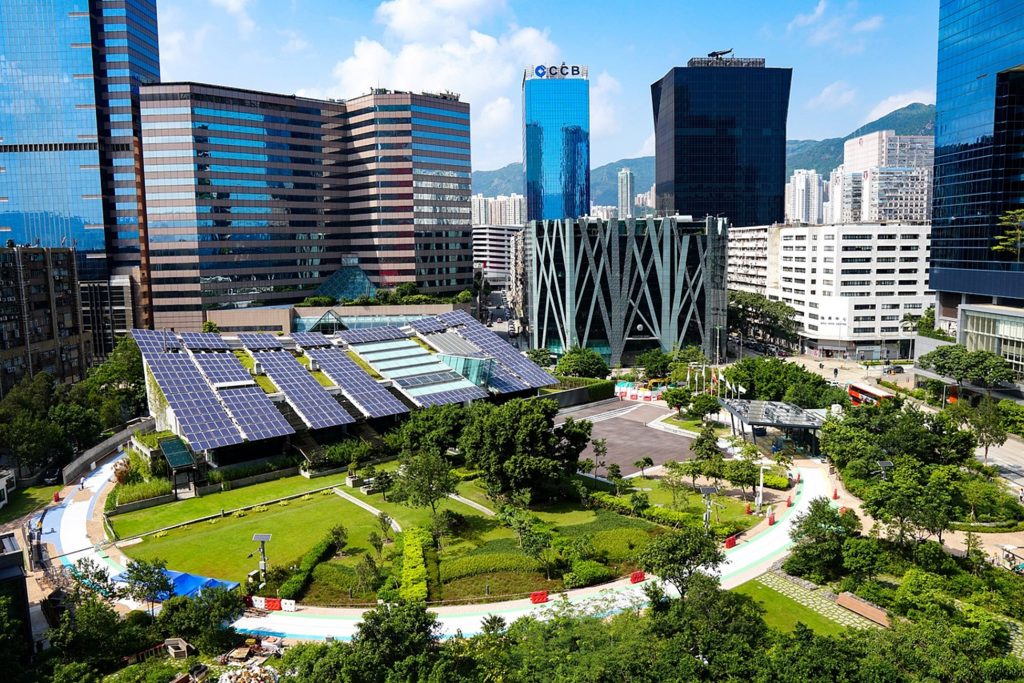 Image Source: Pixabay
By Charlie Fletcher
The American dream is indisputably hinged on homeownership. As the new generation strives to make this dream a reality, many are considering sustainable cities for their future homes. In the U.S., that includes cities like San Francisco, Portland, and Honolulu, which have prioritized eco-conscious habits and energy-efficient living.
On average, homeowners live in their homes for an average of 13 years. Everyone is different, but when you buy a home, it's usually a long-term commitment. That's why potential homeowners are gravitating toward more sustainable, livable cities that guarantee them a comfortable tomorrow.
But what exactly are the benefits of investing in a sustainable city? For potential buyers and city developers alike, the process of building a sustainable future is a win-win. Here, we dive into the pros of sustainable cities, along with detailing why you should invest in green technology as we look toward the future of cities.
What Makes a Sustainable City Stand Out?
Whether it's affordability or accessibility, everyone has their reason to value sustainable cities. Many millennials who work remotely have decided to take the plunge and move somewhere greener, where they can stretch their dollar just a little bit further. They have likely not made this decision lightly; it takes considerable research into locations and major budgeting to afford a move to a big city.
There are many best practices followed by the world's most sustainable cities. Some of the reasons home buyers, particularly millennials, choose green cities include:
Easier, shorter commute.
High quality of life.
Affordable housing.
Higher biodiversity.
More accessible.
Efficient transportation.
Increased access to green spaces.
Walkability
In the U.S. in recent years, there's also been a rising demand to make cities more walkable. While cities worldwide could use this advice, in America it rings especially true. The U.S. lags severely behind in terms of walkability metrics, in part due to the car-centric city planning methods of the last century.
Americans have finally begun to ask themselves, "Who are cities meant to be built for? The people who inhabit them or the machine they spend a fraction of the day driving?" Overwhelmingly, the answer is that cities should be adapted to be more accommodating to human life, not the other way around.
Up-and-coming European cities, like Rotterdam and Utrecht in the Netherlands, have prioritized pedestrians and bicyclists, instituting rules that limit car traffic flow in the city center and provide for spacious sidewalks. As a result, they've seen decreased motor vehicle fatalities.
Walkable communities also promote physical and emotional health, in addition to decreasing pollution and forming stronger community bonds.
Why You Should Invest in Green Technology
But why should city planners and developers invest in this green future? For starters, there's this fact: From 2018 to 2020, "total U.S.- domiciled sustainably invested assets under management…grew 42%, to $17.1 trillion."
With every passing day, it's becoming clearer that preventing and adapting to climate change is the key to a prosperous future. Jobs within the solar industry and renewable energy sector are plentiful and growing by the year, in contrast to the so-called "dirty" energy industry. The Federal Emergency Management Agency (FEMA) even estimates that "for every dollar invested in climate resiliency, we save at least $4."
The Practicalities
Most American cities are straggling far behind when it comes to energy efficiency, with many still heavily dependent on nonrenewable fossil fuels as an energy source.
However, cities can run on 100% renewable energy, as the town of Greensburg, Kansas, has since 2013. After the tiny town was destroyed by a tornado, the decision was made to switch to renewable energy. Greensburg now runs on 100% renewable energy, harnessed primarily through the power of the wind. While it's the first town in the country to make the big leap, others are eager to follow in its footsteps.
When building green communities, there are some sustainability features developers must keep in mind. For instance, the leading sustainable cities have responsible waste management, are densely clustered, and have plenty of parks and green spaces. International examples of cities with plenty of green space include Oslo and Singapore, while domestic examples include New York and Los Angeles.
Sustainable cities also typically invest in local initiatives, unite around a common community, and possess clean, efficient public transportation. All of these factors contribute to a vibrant and livable city center that has the bonus of a minimal environmental impact.
Creating a Sustainable Future
As climate change rapidly picks up pace, the time to consciously choose green living is upon us. If we don't answer the call, we may be left completely deprived of natural resources and basic human necessities.
Fortunately, with directed sustainability features aimed at making cities more livable and energy-efficient, there is still time to invest in a green future, for homeowners and builders alike. With all the benefits on offer from sustainable cities, it's no wonder that many prospective buyers are considering investing in a piece of our future.
---
Charlie Fletcher is a freelance writer with a background in sociology, and a specific interest in sustainability practices, and how pollution affects certain groups of people.