Guest Article By Megan Ray Nichols
In the future, many of the world's greatest cities will also be the most sustainable. Achieving sustainability — defined as the ability to meet the needs of today without compromising the ability to meet needs in the future — is an increasingly important goal for cities, especially given their outsized impact on the environment.
But what exactly makes a city sustainable and how can cities find success in improving how they relate to the environment?
Here are 12 features that the leading sustainable cities have.
Renewable, Clean Energy
Our energy use is responsible for a significant portion of our environmental impact, so it's crucial that we transition to an energy grid that uses more renewable, clean electricity. Cities can purchase this kind of electricity from nearby generation plants and get it from distributed resources within the city, such as solar panels. In the United States, more than 100 cities, including San Diego, Atlanta and Cincinnati, have committed to achieving 100 percent renewable energy use.
Responsible Waste Management
Waste management is an important factor in the sustainability and livability of cities. To become sustainable, cities need to work to reduce the amount of waste they create, increase recycling rates and prevent trash from ending up in landfills. San Francisco sends less trash to landfills than other U.S. city — about 20 percent of its waste. The city has achieved this by mandating recycling and composting, banning items like plastic checkout bags and taking other measures. It is targeting a zero-waste goal.
Climate Resilience
Even if we drastically reduce our carbon emissions starting today, we'll still likely feel some effects of climate change, such as higher temperatures and worsened extreme weather events. Because of this, building resilience into cities is crucial to making them sustainable. Strategies for creating resilience might include preserving wetlands to prevent flooding, encouraging water efficiency to protect against drought and distributing information about how to stay safe during a heat wave.
Access to Public Resources
For a city to be sustainable, it needs to protect the wellbeing of its citizens. One way to do this is by ensuring adequate, equitable access to public resources such as education, healthcare services, public transportation, waste collection services, clean air and more.
Densification
Sustainable cities tend to be denser and often feature local hubs where people can find many of the resources they need within a small area or even a single building. When cities are built more densely, the environmental impact per unit is smaller. People don't need to travel as far, and there's more room for preserving natural ecosystems. An extreme version of this is the vertical city concept, in which everything a person needs is located within a giant skyscraper.
Smart Energy Systems
Having a smart power grid, as well as smart energy monitoring systems in buildings can help to reduce energy use and incorporate more renewables into the energy system. Smart grid technology enables power companies to gather energy usage and supply information, then react to changes to increase efficiency. This flexibility is also important for enabling the integration of intermittent resources like wind and solar. On the building level, monitoring a facility's energy use can help building owners to optimize their energy use.
Resident Engagement
When a city's residents are more engaged in its sustainability efforts, those efforts are more likely to be successful. Cities should be asking their residents what improvements they'd like to see and seeking feedback from residents on proposed plans. Asking for input from residents can help ensure that everyone's voice is heard and may bring to light to some ideas that city leaders wouldn't have thought of on their own.
Sustainable Funding for Initiatives 
If a city can't sustainably finance its initiatives, it isn't really sustainable. If a city runs out of money, it may be forced to revert back to less sustainable practices. Focusing on the economic benefits of sustainability programs can help get buy-in from city leaders. For example, installing renewable energy resources creates jobs and saves customers money on their electricity bills. Turning waste into a resource by selling recycled materials or using it to produce energy can help pay for waste management programs. The town of Capannori, Italy, for instance, sells enough recycled materials to make its zero-waste program self-sufficient and even make some money.
Clean Transportation
Transportation is another sector that has a significant environmental impact. Improving public transportation as well as making cities more walkable and bikeable can reduce traffic congestion and improve air quality. Cities can also install electric vehicle charging infrastructure to encourage the use of EVs. According to Walk Score, New York is both the most walkable and transit-friendly city in the U.S., while Minneapolis is the most bike-friendly.
Passive Building Design
Another excellent way to reduce energy use is to design buildings using passive design principles. Passive design focuses on taking advantage of natural heat, cooling and light. A building that uses passive design will have excellent insulation, feature windows optimally placed to let in natural light, include optimal shading and be built with the local climate in mind.
Green Space
A sustainable city should also include plenty of green space. This includes large parks, natural reserves, and other areas, as well as vegetation, spread throughout the city. One innovative way to incorporate more green space is by planting rooftop gardens. Having more vegetation and green space can reduce heat build-up, improve air quality and provide recreational and educational opportunities for residents. Globally, Oslo, Singapore, and Sydney are some of the cities with the highest percentages of green space. In the U.S., Los Angeles and New York take the top spots.
Local Food Production
Food is another way in which people and cities impact the environment. The production, transportation, storage and disposal of food all have significant impacts. One way cities can counteract the impact that their food consumption has on the environment is to promote locally produced items. Creating and promoting farmer's markets and urban gardens can help with this. Austin's Sustainable Food Center, for example, teaches residents how to start their own gardens and helps connect local farmers with local buyers.
For a city to be successful in becoming sustainable, it needs to incorporate sustainability into every aspect of its existence from energy to waste to transportation to food. More and more cities are taking on the challenge to improve their relationships to the environment.
The cities that take this opportunity seriously will be the ones that rise to the top and become leaders for the rest of the world to follow in the future.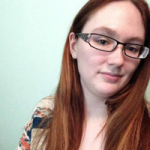 Megan Ray Nichols
STEM Writer & Blogger