LIMA, October 7, 2015 – As migrants and refugees from Africa and the Middle East continue to arrive in Europe in unprecedented numbers, a new World Bank/IMF report says that large-scale migration from poor countries to richer regions of the world will be a permanent feature of the global economy for decades to come as a result of major population shifts in countries.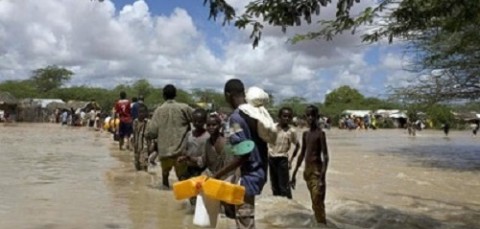 According to the Global Monitoring Report 2015/2016: Development Goals in an Era of Demographic Change, released in Peru at the start of the Annual Meetings of the World Bank and the IMF, the world is undergoing a major population shift that will reshape economic development for decades and, while posing challenges, offers a path to ending extreme poverty and shared prosperity if the right evidence-based policies are put in place nationally and internationally.
The share of global population that is working age has peaked at 66 percent and is now on the decline. World population growth is expected to slow to 1 percent from more than 2 percent in the 1960s. The share of the elderly is anticipated to almost double to 16 percent by 2050, while the global count of children is stabilizing at 2 billion.
The direction and pace of this global demographic transition varies dramatically from country to country, with differing implications depending on where a nation stands on the spectrum of aging and economic development. Regardless of this diversity, countries at all stages of development can harness demographic transition as a tremendous development opportunity, the report says.
"With the right set of policies, this era of demographic change can be an engine of economic growth," said World Bank Group President Jim Yong Kim.
"If countries with aging populations can create a path for refugees and migrants to participate in the economy, everyone benefits, Most of the evidence suggests that migrants will work hard and contribute more in taxes than they consume in social services."
More than 90 percent of global poverty is concentrated in lower-income countries with young, fast-growing populations that can expect to see their working-age populations grow significantly. At the same time, more than three-quarters of global growth is generated in higher-income countries with much-lower fertility rates, fewer people of working age, and rising numbers of the elderly.
"The demographic developments analyzed in the report will pose fundamental challenges for policy-makers across the world in the years ahead," said IMF Managing Director Christine Lagarde. "Whether it be the implications of steadily aging populations, the actions needed to benefit from a demographic dividend, the handling of migration flows—these issues will be at the center of national policy debates and of the international dialogue on how best to cooperate in handling these pressures."
At country level, governments with young populations can maximize the benefits of demography by investing in health and education to maximize the skills and future job prospects of their youth.
Those countries with aging populations should consolidate their economic gains by boosting productivity and strengthening social safety nets and other welfare systems to protect the elderly. At the global level, freer cross-border flows of trade, investment, and people can help manage demographic imbalances.
Countries can earn a first demographic dividend when a workforce grows as a share of a nation's population, providing a powerful acceleration to growth. As changes in age structure expand production and resources, a second dividend is possible as savings build up and investment rises.
"As heartbreaking images of families desperately fleeing conflict remind us, many migrants leave home due to conflict, instability and shrinking economic opportunities at home," said Kaushik Basu, Senior Vice President and Chief Economist at the World Bank.
"While refugees are moving to rich countries what is often overlooked is that the flows into middle and low income countries are vastly greater. Creating economic opportunities for countries with growing proportions of youth will contribute to economic stability and development and will help countries lower fertility rates, which contributes to stronger growth."
The full report, including a section on monitoring global development progress, is available at www.worldbank.org/gmr. For a detailed discussion on updated poverty data, shared prosperity, and policy agendas, see "Ending Extreme Poverty and Sharing Prosperity: Progress and Policies." World Bank Policy Research Note 15/03, available at http://www.worldbank.org/prn/twingoals