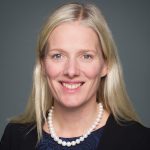 Environment and Climate Change Minister, Catherine McKenna, today announced regulations to reduce methane emissions and air pollution from Canada's oil and gas sector.
In doing so, Canada is moving to catch up on the action already taken by States like California, Colorado and North Dakota. These regulations are part of the Pan-Canadian Framework on Clean Growth and Climate Change to reduce methane emissions by 40-45 percent by 2025.
"These regulations will help producers save over $1.5 billion worth of natural gas between 2018 and 2035," said the Minister.
"By better detecting and patching leaks, companies will be able to save and sell that natural gas and do their part to fight climate change.  And this will support more modern technology and good new jobs in the oil and gas sector. Our government knows that through innovation and technology we can reduce emissions, while improving the health of Canadians," she added.
Canada's oil and gas sector is the country's largest emitter of climate warming methane emissions and a source of air pollutants known as volatile organic compounds (VOC), some of which are toxic to human health and contribute to smog.
Methane is the main part of natural gas that is used to heat homes and power factories. The proposed regulations will help Canada's oil and gas industry to conserve valuable natural gas that is now wasted, and certain facilities, like refineries, to reduce their VOC emissions.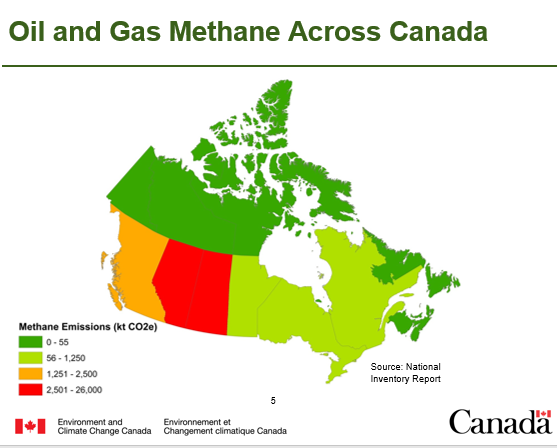 An Environment and Climate Change Canada press release notes that "Reducing methane emissions is one of the lowest-cost actions Canada can take to reduce greenhouse gases. With these regulations, greenhouse gas emissions will be reduced by about 20 megatonnes a year, equal to removing about 5 million passenger vehicles from the road each year."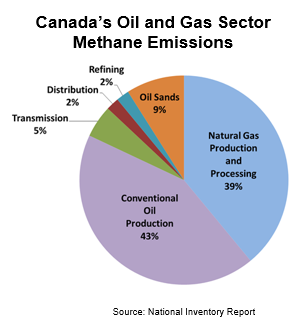 Quick Facts: Proposed Methane Regulations
Methane is a potent greenhouse gas responsible for about 25 percent of the human-caused global warming we feel today, and that packs 84 times the warming power of carbon dioxide over a 20 year period.
The amount of natural gas that will be conserved as a result of this regulation will be greater than the amount of natural gas used in all the homes in the Province of Saskatchewan in a given year.
This conserved gas is worth $1.6 billion. These savings help cover compliance costs for oil and gas companies.
Between 2018 and 2035, it's estimated that the industry will have to spend less than 3 cents per thousand cubic feet of natural gas to comply with the new regulations.
Canada's proposed methane regulations will be phased in between 2020 and 2023.
The proposed methane regulations will also reduce emissions of harmful VOCs from oil and gas.
In total, 26 refineries, oil sands upgraders, and petrochemical facilities would be affected by these regulations.
Under the proposed regulations, companies would need to regularly check and repair leaks from their equipment, use cleaner technologies to minimize emissions, monitor emissions at their property line and report the results to the Government of Canada.
Under Canada's proposed approach, provinces and territories will have the flexibility to develop their own regulations, to replace the federal ones, if they can achieve similar outcomes. Canada remains committed to working with the provinces to establish equivalency agreements to avoid duplication.
Next Steps
The proposed regulations will be published in Canada Gazette, Part I on May 27, 2017
A 60-day public comment period will follow this publication
ECCC will continue to consult with provinces, territories, Indigenous peoples, industry, ENGOs and other stakeholders to develop the final regulations
Continue to work with interested provinces on equivalency and other collaborative agreements
The targeted publication dates for the final regulations in Canada Gazette, Part II, are in 2018