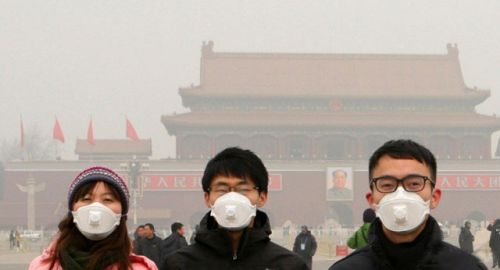 BEIJING, Dec. 29, 2015 — A new report evaluating Chinese cities' performance in sustainable development was launched in Beijing during the 2015 International Forum on Sustainable Cities in China.
Entitled "The 2015 China Sustainable Cities Report: Measuring Ecological and Human Development", the report creatively explores how to solve the urban development challenges facing China and emphasizes that the average performance of all 35 cities on the Urban Ecological Input Index (EUII) has improved since 2014.
Commissioned by the United Nations Development Programme (UNDP), in association with Xinhua Oriental Outlook Weekly and drafted by an expert team at Tongji University, the report is the first of its kind in China since the recent adoption of 17 Sustainable Development Goals by 193 member states of the United Nations (UN) this September.
"As the United Nations Secretary General Ban Ki-moon pointed out, our struggle for global sustainability will be won or lost in our cities," said Alain Noudehou, UN Resident Coordinator and UNDP Resident Representative in China during the Forum.
China to suspend new coal mine approvals amid pollution fight.
Climate change is business opportunity for China
"Urbanization is transforming the social and economic patterns of the world. The report is a timely effort as Chinese cities are aligning their local five year plans with the national five year plan, and in line with the global Sustainable Development Goals and plans should take a human-centred approach that fosters human development within the ecological limits, "he added.
The research establishes models and methods for the evaluation of urban sustainable development based onThe China Sustainable Cities Index, a quantitative and objective evaluation system to assist cities in assessing their sustainability performance, based on UNDP's Human Development Index (HDI), which has been applied to countries world-wide since 1990. Here it has been deployed at city level alongside the Urban Ecological Input Index (UEII).
Professor Zhu Dajian, Director of the Sustainable Development and New-Type Urbanization Think Tank and the first author of the report, says that "the report gives overall recommendations for development paths for cities depending on their current development stage, whether they need to improve human development, decrease ecological input, or both."
According to the report, The China Sustainable Cities Index does not emphasize the rank of cities relative to one another, where differences are often quite minor, but instead recognizes an acceptable range for both human and environmental development as the ultimate goal for a sustainable city.
Yu Shaoliang, Vice President of Xinhua News Agency noted the complexity of sustainable urbanization of Chinese cities stating, "to promote the new-type urbanization in China, new criteria are needed for evaluation and pursuit of urban functions. Therefore, concepts such as 'sustainability' and 'livability' should be incorporated in urban planning and construction."
China is a rapidly developing country with the high levels of urban transformation representing major sustainable development opportunities as well as challenges. By guiding urban development onto the right track, cities can promote the decoupling of living standards and economic growth from environmental resource use and pollution discharge.
Furthermore, sustainable cities can create jobs and offer better livelihoods; improve social inclusions; protect local and regional ecosystems; and reduce both urban and rural poverty.
This year's report extends previous years' theoretical research by introducing governance as a key component in addition to the three pillars of sustainable development; economy, society and environment. Findings are distinct.
For instance, in China, the term 'sustainable' is often applied to cities with rapid growth and high levels of human development but our findings demonstrate that is this not sufficient. Environmental impacts must also be taken into account as a deteriorated environment will eventually undermine human development.
Of the 35 cities evaluated in the report, Wuhan, Changsha and five other cities have been able to achieve high human development while also minimizing damage to the environment.
Although many cities, particularly outside of the more developed eastern parts of the country, will require more support in their transition to sustainability, overall the trends are positive.
Representatives from Changsha and Wuhan participated in the conference to offer their experiences in sustainable urbanization and received recognition in their efforts to provide better human development while minimizing damage to the environment.
In addition the forum recognized the cities of Wuhan and Changsha as "2015 China Sustainable Cities" and the Solid Waste Management Initiative of Guangzhou, Vocational Training Initiative of Foshan and Eco-tourism Initiative of Wulong, Chongqing as "2015 Good Practice of China Urban Sustainability".
With the recently adopted Sustainable Development Goals (SDGs) in September 2015, the report offers the opportunity to specifically address Sustainable Development Goal 11, which has a particular focus on cities.
SDG 11 highlights the importance of making cities and human settlements inclusive, safe, resilient and sustainable. UNDP will continue to work with the Chinese Government and partners to promote the 2030 agenda and encourage the Sustainable Development of Chinese Cities.
The full report is available here.