B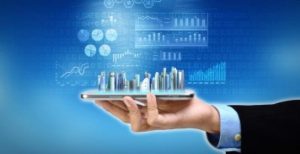 y  Natalie Duronio
In the world of sustainable purchasing, public agencies are heavy hitters. Larger municipalities in Canada spend upward of several billion dollars annually on city operations, infrastructure, and services.
By some estimates, public agencies' supply chains account for more than 40% of their total greenhouse gas emissions footprint.[1] In other words, where these municipalities decide to spend their money can have real social, environmental, and economic impacts.
Nobody knows this better than municipal purchasers, and they are making real progress toward building sustainable communities.
In its early stages, municipal sustainable purchasing was geared toward ensuring that suppliers met basic criteria for environmental protection.
As awareness grew of labour abuses overseas – and even at home – municipalities expanded their sustainable purchasing activities to also include minimum ethical standards for the workers who produced the goods and provided the services they were purchasing.
These were key steps toward positive change, but left something to be desired in terms of impact: the focus was squarely on screening out the worst environmental, social, and ethical offenders, but municipalities had yet to capitalize on their potential to drive positive outcomes.
In the last few years, however, the focus of municipal sustainable purchasing has begun to shift from simply mitigating risks and dangers to capitalizing on opportunities for meaningful change.
Over time, the market for environmentally, ethically, and socially preferable goods and services has evolved and matured quite substantially, and Canadian municipalities have made great progress in working with their suppliers to make positive sustainability contributions to their local and global communities.
The Annual Report on the State of Municipal Sustainable Procurement in Canada, prepared by the Municipal Collaboration for Sustainable Procurement (MCSP), revealed that this trend of switching from good enough to doing more good is showing up prominently in several ways, two of which are profiled here.
A More Sophisticated Sustainable Purchasing Toolkit
Many Canadian municipalities have placed a focus on refining and specializing the tools that their procurement staff use when purchasing, to ensure better outcomes and more potential for positive collaboration with suppliers.
The development of the "Supplier Sustainability Leadership Questionnaire" has been a prominent recent area of focus for several Canadian municipalities in the past year.
These questionnaires are included as scored portions of bid solicitations, and ask prospective suppliers to disclose information on their own business' internal sustainability practices, in areas such as environmental action, employee health and wellness, diversity, and measurement and reporting.
Municipal purchasing departments have been finding the right mix and granularity of questions to elicit meaningful information from suppliers, in order to better identify opportunities to collaborate with vendors toward common sustainability goals and impact.
Municipalities have also been refining other aspects of their sustainable purchasing toolkit to be more tailored to different types of procurement, and to ask tougher questions around real environmental and social impacts of the goods and services they are buying.
A Focus on Social Impact
In terms of being a force for good, municipalities arguably have the greatest potential for impact within their own local communities – and they are beginning to prominently prioritize this in their sustainable purchasing activities.
The City of Toronto and the Village of Cumberland in BC have both approved Social Procurement Frameworks, while the Town of Qualicum Beach on Vancouver Island has adopted Canada's first formalized Social Procurement Policy.
More and more municipalities are looking at how they can make contracts more accessible to social enterprises, and minority and diversity suppliers, while some are working toward implementing Living Wage requirements for their vendors.
This new era of sustainability impact purchasing can help to push the market toward a regenerative economy model focused on improving the status quo, rather than simply maintaining it. Though these activities are certainly not confined to the public sector, municipalities must be key players in creating this change.
About the MCSP
The MCSP is a group of Canadian municipalities and post-secondary institutions who are collaborating via the exchange of resources and technical expertise to advance sustainable procurement. It is the leading sustainable procurement learning and capacity building network for municipalities in Canada. For more information on the MCSP, please visit http://mcspgroup.com or contact Natalie Duronio, MCSP Program Assistant and Reeve Consulting (info@reeveconsulting.com | 604-655-3552)
[1] The Good Company on behalf of StopWaste (2015), Supply Chain Greenhouse Gas Inventory Meta-Analysis