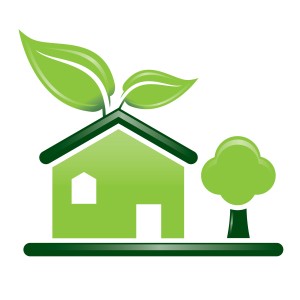 By Paul Brown
LONDON, 27 July, 2016 – A renovation program to cut greenhouse gas (GHG) emissions from buildings in Europe could create a million jobs, provide warmer homes, more comfortable factories and offices, reduce fuel bills across 28 countries, and cut imports of Russian gas, researchers say.
This is because buildings are currently the biggest single emitter of GHGs in Europe. Many have inefficient heating and cooling, combined with poor insulation.
But with existing technology and political will, they could be transformed into energy producers and become carbon-neutral, says a report produced by OpenEXP, an international group of experts helping policymakers to reach sustainable development goals.
According to the report, written by Dr Yamina Saheb, senior energy policy analyst at OpenEXP, the group's ideas are designed to "ensure a smooth transition of the EU building stock from being an energy waster to being a highly energy-efficient energy producer, leading to net zero energy consumption".
Vast industry
The report is intended as a blueprint for the European Commission to update its 14 policy directives covering buildings, so that the European Union's already vast industry of renovating existing buildings gets a more solid legal framework, enabling it to expand further.
The report says that to achieve the cuts in GHG emissions that the EU signed up to in the Paris Agreement last December and cut the use of imported gas, on which so many of its 28 countries rely, the existing stock of older buildings needs a radical overhaul. To do that, it says, the EU directives that cover a whole range of activities need to be brought into one.
To get some idea of the scale of the potential, the report says that the building renovation market in 2015 was already worth €109 billion and created 882,900 jobs. Residential buildings provide 65% of the market. Another million jobs could be created if the EU adopts a 40% energy savings target by 2030, which it is being urged to do.
Currently, buildings account for 41% of GHGs in Europe, nearly 80% of them from gas. And more than half the gas is imported − most of it from Russia.
"The energy wasted by our buildings noticeably
increases our gas dependency and the vulnerability
of some of our citizens"
Getting these imports down would be an important political goal for Europe, particularly among the eastern member states, which still fear the stranglehold Russia has over their energy supplies. It would also go a long way to reducing the emissions that drive climate change.
Renovating existing buildings and adding renewable energy production equipment to them would also cut air pollution. The report says most buildings could be made carbon-neutral and far more comfortable in summer.
They would provide electricity produced locally, allow energy storage, and reduce peak demand. Timers and controls would decide automatically the cheapest time to consume energy and when to export it. Some appliances would be automatically turned off at peak load to allow consumers to sell their energy production at high prices.
While the proposals would provide huge benefits for consumers and industry, the report says large changes in attitude at government level are required. There is currently no match between existing carbon and energy savings targets and the policies to implement them enacted by politicians.
Dangerous reliance
The UK is included in the report as a member of the EU, which it remains until exit talks are completed at a date so far unknown.
The findings of the experts still apply, although the attitude to climate change of the under a new prime minister is also still an unknown. The UK energy efficiency industry has so far been neglected by the state, despite its potential for stimulating the economy, which is well described in the report.
Paul Rübig, a member of the European Parliament and a champion of the EU's small businesses, says in a foreword to the report that many jobs across all the countries of the EU can be created in this sector, boosting every economy while cutting down on the dangerous reliance on imported gas.
"The good news is that implementing energy efficiency measures is the most cost-effective way to achieve carbon dioxide emission reductions in the EU, creating jobs and starting an industrial renaissance that also provides health and comfort to the population," Rübig says.
"The energy wasted by our buildings noticeably increases our gas dependency and the vulnerability of some of our citizens. The energy transition of our building stock should not be perceived as a burden. In fact, it is an opportunity for jobs and growth." – Climate News Network