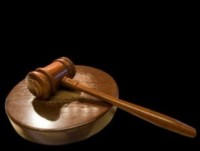 OTTAWA, June 20, 2016  – The belief that a clean environment and a strong economy can go hand in hand is central to the health and well-being of Canadians as we work to get resources to market and develop infrastructure projects responsibly in the twenty-first century.
The Government of Canada took a first step to deliver on its commitment to review and restore confidence in Canada's environmental and regulatory processes in January 2016 with the launch of an interim approach and principles for projects currently undergoing an environmental assessment.
Today, a comprehensive review of environmental and regulatory processes was launched by the Dominic LeBlanc, Leader of the Government in the House of Commons and Minister of Fisheries, Oceans and the Canadian Coast Guard, Jim Carr, Minister of Natural Resources, Marc Garneau, Minister of Transport, Catherine McKenna, Minister of Environment and Climate Change, Kirsty Duncan, Minister of Science, and Carolyn Bennett, Minister of Indigenous and Northern Affairs.
To ensure an efficient process, the review is being closely coordinated across government departments and will focus on the following components:
Rebuilding trust in environmental assessment processes;
Modernizing the National Energy Board; and
Restoring lost protections and introducing modern safeguards to the Fisheries Act and the Navigation Protection Act.
Consultation will be at the core of this review. The Government believes that rebuilding trust begins with a coordinated, open and transparent process based on scientific evidence, working in partnership with Indigenous Peoples, and provinces and territories, and taking into account input from a range of stakeholders, including the public, industry, and environmental groups.
Canadians are invited to learn more and share their views at Canada.ca/environmentalreviews.
"Our oceans and fisheries provide a way of life for many Canadians and we need to manage our resources in the right way. We invite our government partners, Indigenous Peoples and all Canadians to actively engage with us on how we should restore lost protections for fish and fish habitat and incorporate modern safeguards to ensure the sustainability of Canada's oceans and fisheries," said Minister LeBlanc.
His views were reflected also in a statement by Natural Resources Ministe Jim Carrr "Today we are demonstrating action to restore credibility to environmental and regulatory processes and ensure that decisions are based on science, facts, evidence and traditional knowledge of Indigenous Peoples. Through the modernization of the National Energy Board we will strengthen Canadians' trust in the regulatory process."
There are currently three responsible authorities that conduct federal environmental assessments:  the Canadian Environmental Assessment Agency, the National Energy Board and the Canadian Nuclear Safety Commission. All three will be reviewed via an expert panel led by the Minister of Environment and Climate Change.
The review of the National Energy Board will be led by the Minister of Natural Resources who was  mandated by the Prime Minister to modernize the Board  and to ensure its composition reflects regional views and has sufficient expertise in such fields as environmental science, community development, and Indigenous traditional knowledge.
Modernization of the NEB will ensure it is able to continue to effectively regulate energy developments in Canada in a way that has the confidence of Canadians. Modernization of the NEB goes beyond its responsibility of conducting environmental assessments.
More information is available in the following Backgrounders: