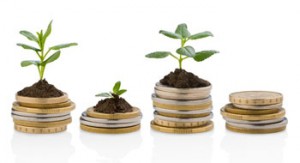 TORONTO, Nov. 23, 2016  – BDC Capital today announced plans to launch a new $135-million venture capital fund to support Canadian energy and cleantech start-up businesses with global potential.
BDC Capital Industrial, Clean and Energy Technology (ICE) Venture Fund II will invest in 15 to 20 new high-impact Canadian start-up firms that demonstrate efficiency and strong scalability.
Fund II is a follow-on to BDC Capital's highly successful ICE Venture Fund I, which was launched in 2011 and the ICE team now have $287 million under management.
"Our goal is to intensify our support for innovative Canadian entrepreneurs who are leading the way in the transition to a low-carbon economy," says Jérôme Nycz, Executive Vice President, BDC Capital. "Our first ICE fund demonstrated strong performance against international peers in a market that is a key target industry for the government of Canada."
"This new fund carries on our successful model of investing in highly scalable, capital-efficient ventures," says Tony Van Bommel, Senior Managing Partner of ICE Funds I and II.
"We seek to bring Canadian technologies to the world and accelerate resource efficiency, while targeting significant investment returns. Our existing fund has invested in all regions of the country and includes some of Canada's most successful venture-backed companies," he says.
BDC Capital's first ICE fund invested in 18 firms, including quantum computing pioneer D-Wave Systems, IoT software provider Bit Stew, data center power management provider RANOVUS, CO2 utilization company CarbonCure, and power conversion innovator GaN Systems.
Fund II will invest in late seed and Series A companies, with some Series B firms also considered. The fund envisages an initial five-year investment period followed by a five-year harvest period during which exits are anticipated.
About BDC Capital
With more than $2 billion under management, BDC Capital is the investment arm of BDC, serving as a strategic partner to Canada's most innovative and high potential firms. It offers a range of equity, venture capital and flexible growth and transition capital solutions to help Canadian entrepreneurs scale their businesses into global champions. To find out more, visit bdc.ca/capital.