By John D. Wiebe
On October 10th, along with many others, I took part in a very special gathering in Gibsons British Columbia to remember and to honour a dear friend and colleague, Nicholas Sonntag, who passed away earlier this year the victim of a heart attack.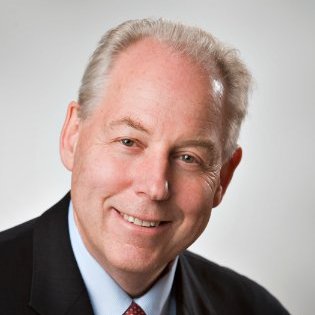 I knew Nick both as a friend and as a business associate for most of my adult life.  I counted him as one of Canada's true champions for his unceasing quest to make the world a better place.
An engineer by training and a humanist by heart, for more than 40 years Nick left an indelible mark on sustainable development around the world.
After helping to establish ESSA (Environmental and Social Systems Analysts) one of Western Canada's first environmental companies with a group of UBC colleagues, Nick was recruited by the legendary Maurice Strong, then Secretary General of the United Nations Conference on Environment and Development based in Switzerland.
There he helped shape the first Earth Summit in Rio in 1992, which was the forerunner of the United Nations' quest for a lasting international accord to deal with climate change.
Following the Rio Summit, he and his growing family moved to Stockholm where he became the Executive Director of the renowned Stockholm Environment Institute (SEI).
He was recruited back to Canada to become President of CH2MHill Canada, where he championed that company's expansion into Asia,  eventually moving to Beijing China, where he and his family spent many years.
He returned to Canada as CH2MHill's Senior Vice President of Sustainable Development, but soon became aware of some groundbreaking work underway on clean engine technology by some fellow UBC alumni. He soon joined them as Executive Vice-President of Westport Innovations, serving first in his old stomping grounds in Beijing China but eventually in Lyon France where he shepherded Westport's expansion into Europe until his retirement in 2013.
I came to value Nick's unwavering commitment to sustainable development and was so grateful that he found the time to become a Director of the GLOBE Foundation, and the source of inspiration and guidance for many GLOBE Series events over the years.
It was this generosity and caring that made Nick such wonderful friend and colleague. He never stinted in helping others to realize their dreams and was always ready with words of advice, usually peppered with his quick wit and   devilish sense of humour.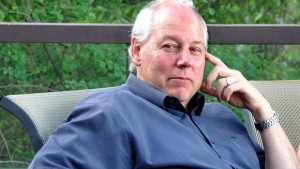 He was a devoted family man, a tireless advocate for change, a person committed to making a difference in some of the world's most challenging social and environmental areas, and a friend to many.
This was so evident in the many stories, remembrances and anecdotes told by the many friends, family and colleagues who spoke, many in tears, at the gathering in Gibsons.
His work continues. Before his untimely death, Nick helped to establish the Gibsons Community Building Society (GCBS) , which operates the Gibsons Public Market. The CCBS has launched a $3 Million Capital Campaign to create a 6 day a week community hub and public market. $1.6 Million has been raised to date.
It is there within the new Community Amenity Space that the Nicholas Sonntag Marine Education Centre (NSMEC) will be established to continue his passion for teaching young people the importance of protecting our natural environment.
The Nicholas Sonntag Marine Education Centre will provide an exceptional multi-sensory, multimedia, interactive immersion into the mystery and beauty of the world's oceans and its precious marine life within it.
The unique attributes of the Centre and its placement in the heart of the Gibsons Public Market are attracting financial donations and support from community groups, government, corporations and individuals. Friends and Associates of Nick have embraced this wonderful named dedication for Nick and are working towards raising the $600K for the Marine Education Centre, which is part of the $3M campaign. Currently $175K has been raised towards the NSMEC but of course more is needed. 
You can be part of the funding family that will continue Nick Sonntag's legacy by inspiring a new generation on the wonders of our oceans and how to care for its health and protection.
Please don't hesitate to contact Gerry Zipursky, Executive Director of the Gibsons Public Market Society (gzipursky@gmail.com or by cell 604-809-5111) for further information.
Nick was a person who constantly asked that all important question, "What if…."?
So now I ask, "What will it take to make the Nicholas Sonntag Marine Education Centre realty? The answer is simple … It will take your support.
Nicholas Sonntag was a true champion and Canada's leading ambassador for sustainable development.
Join with me and the many others whose lives he touched to continue his all-important legacy.
John D. Wiebe
President and CEO
GLOBE Foundation of Canada