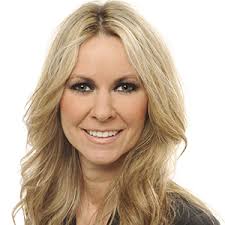 By Andrea Goertz
Chief Communications & Sustainability Officer at TELUS
October 7, 2015 – A brand is one of a company's most valuable assets; potentially worth billions of dollars. The value of a brand is defined by much more than a tagline or advertising; it is the sum total of how the public perceives and experiences the company at every touchpoint.
A brand represents the promises an organization makes to its customers, reflects the values a company and its employees stand for and speaks to how it does business.
While not always top of mind in traditional brand assessments, a company's real estate holdings can be one of the most meaningful and concrete representations of its brand. Office buildings define skylines, shape cities' personalities and transform neighbourhoods. In doing so, they have tremendous potential to exhibit the true essence of a company's brand.
Buildings also play a critical role in the future of our planet. In metropolitan centres, commercial buildings are responsible for the vast majority of carbon emissions.
In New York City, for example, commercial real estate accounts for more than three quarters of the city's carbon footprint. Building green office spaces can be one of the most impactful things a company can do to demonstrate innovation, thought leadership and corporate social responsibility.
Companies that are leading the way in sustainable design and green technology are creating invaluable differentiation for their brand.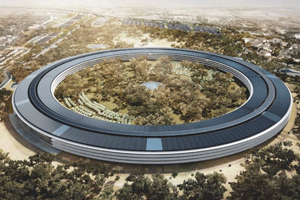 It is no coincidence that the world's two most valuable brands are pushing the envelope in sustainable real estate. Apple is currently constructing what it hopes will be the "the greenest building on the planet."
When complete in 2016, Apple Campus 2 in Cupertino, or "the spaceship", as it has been dubbed, will feature one of the largest solar panel arrays in the world, devote 80 per cent of its acreage to green space and run on 100 per cent renewable energy.
Google —already a leader in its commitment to renewable energy — has unveiled plans to expand its Mountain View campus with upgradeable futuristic greenhouses that can be easily moved or adapted as the company evolves. These two brands are synonymous with innovation, and it is clear that both organizations truly understand the importance of developing buildings that are as visionary as their products.
Who's getting it right in Canada?
Both retailer Mountain Equipment Co-op and utility Manitoba Hydro have built head offices that reflect their passion for sustainability and the environment – the structures in turn represent their brands. Both developments push the boundaries of energy efficient systems, include plenty of greenspace and maximize resources by recycling water.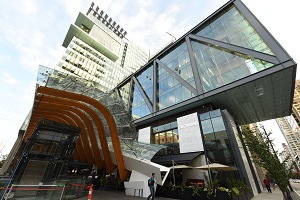 There's also the new TELUS Garden, which is now the most sustainable office tower in Canada.
Much like buildings around the world heralded for their innovative design, use of technology and environmental focus – including Deloitte's The Edge building in Amsterdam and Siemens' Crystal building in London – the development reflects the deeply held belief that the company has a role in preserving our planet for future generations.
Not only does it integrate business, retail, residential and public communities in one space, when complete it will include a revitalized community laneway with plenty of seating, a public art installation and retail shops.
All of the above examples demonstrate that using the most eco-friendly materials, incorporating innovative systems and packaging it in stunning design when creating new office space has never been so important: companies that truly want to reflect their brand need to consider how their structures will impact the community long-term.
To quote Bjarke Ingels, renowned architect of landmark buildings, including Google's new campus: "As human beings we don't have to accept the world as it is. We can actually create the world of our dreams."
Visionary CEOs and leaders have a tremendous opportunity to build a better tomorrow through the real estate decisions they make today, and truly demonstrate their company's commitment to customers, communities and our planet.
Office buildings speak volumes about a company and its core values. What do your buildings say about your brand?
---
This article first appeared in Huff Post Business and is reprinted here with the kind permission of the author. See also TELUS Garden Inspiring Symbol of a Future-Friendly World Opens in Vancouver