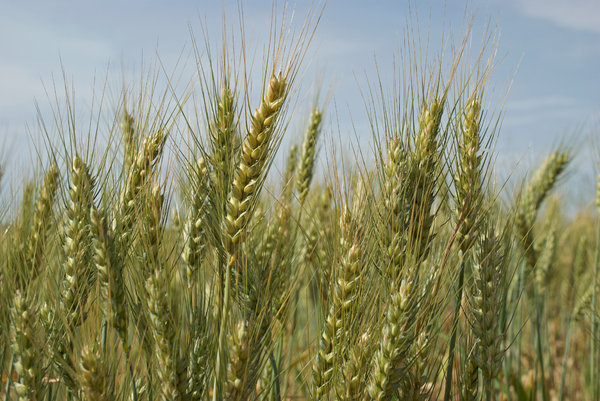 OTTAWA, Nov. 14, 2016 /CNW/ – A coalition representing more than 45 NGOs and academics in Ottawa this week is urging the Government of Canada to put small-scale women farmers at the centre of its strategies to promote economic development, gender equality and action on climate change around the world.
"Agricultural development is at least twice as effective at reducing poverty as growth from other sectors," said Ruth Munyao, Canadian Baptist Ministries' Food Security Coordinator. "Furthermore, climate resilient agriculture helps farmers adapt today while reducing emissions for tomorrow."
The Aid for Agriculture coalition is calling on the Government to commit a signature investment of $2.5 billion over five years to stimulate clean and inclusive economic growth, kick-start action on climate change and uphold its obligations under the United Nations Sustainable Development Goals. In doing so, Canada can also take a leading role globally in supporting women food producers, while ensuring their economic and social inclusion. Evidence shows that eliminating gender discrimination would reduce the number of food insecure people in the world by 100-150 million.
"This is an opportunity for Canada to make smart investments that help women and small scale farmers. Agricultural development can help build a more inclusive world—the kind of world where we work together to end hunger and poverty everywhere," said Aid4Ag spokesperson Paul Hagerman, Director of Policy at the Canadian Foodgrains Bank.
Disaster preparedness is another key component to better and more effective aid. Smallholder farmers and herders face the brunt of losses due to climate-related disasters. By taking early action and preparing vulnerable communities, not only are the terrible effects of disasters reduced, communities recover more quickly and it is significantly cheaper than post-disaster response.
"Investing wisely in preparedness saves more lives and requires less aid dollars," said Judy Kimaru, World Animal Protection's Disaster Operations Manager for Africa. "We must reduce long-term dependence on humanitarian aid and help keep families and their means of support intact – whether that is livestock, crops or small scale economies at the village level."
Canada can support women as change-makers who transform their communities and countries. We can take the lead on helping address food security in a more uncertain climate. More inclusive aid policies can help build a more peaceful, prosperous and secure world that will reduce long-term reliance on humanitarian aid. Canada can support these goals through a signature investment in sustainable agriculture.