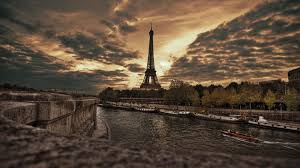 By Kieran Cooke
LONDON, 12 November, 2016 –For those concerned about the planet's rising temperature the outlook has just become significantly more worrisome, with President-elect Donald Trump's climate plans offering little comfort..
Trump, has, in the course of his electoral campaign, said he'll take America out of the groundbreaking Paris Agreement on climate change and stop spending millions of dollars on domestic and international development projects aimed at promoting clean energy.
Frequently pictured holding a "Trump digs coal" placard, the incoming president has also promised to revive his country's coal industry and push through highly controversial oil and gas pipeline schemes, including the Keystone XL and trans-Dakota projects.
The fossil fuel industry has reacted enthusiastically to Trump's election victory: shares in oil, gas and coal companies made substantial gains following its announcement, while those of renewable energy concerns incurred significant losses.
"The Paris Agreement, from a US perspective, is a dead agreement walking"
Harold Hamm, a billionaire oil executive and CEO of Continental Resources, is reported to be in line for the post of energy secretary. A key Trump energy advisor, Myron Ebell, who has often railed against what he describes as "climate change alarmism" and is chairman of the climate change sceptic group the Cooler Heads Coalition, is said to be overseeing an overhaul of the government's Environmental Protection Agency.
"Climate change policy is going to come to a screeching halt", Robert McNally, an energy adviser to former president George W. Bush, told the Wall Street Journal. "The Paris Agreement, from a US perspective, is a dead agreement walking."
Yet though there is little doubt that the Trump victory is bad news for the battle against global warming, the new US administration faces a formidable task in undoing climate change legislation and regulations.
Withdrawing from the Paris Agreement could take up to four years. Trump's climate plans envisage the possibility that the agreement could, in the first instance, be renegotiated. This too would involve possibly years of talks between the nearly 200 countries concerned.
Sanctions call
Two years ago the US signed a climate agreement with China under which both countries pledged to make radical cutbacks in their emissions of climate-changing greenhouse gases. China might not be willing to enter into new negotiations.
Some activists have already called for a sanctions campaign against the US if it withdraws from its Paris Agreement commitments.
There have also been warnings that reneging on Paris could adversely influence other international agreements and negotiations. The Trump victory has been much talked about at the COP 22 meeting in Marrakech, Morocco.
Alden Meyer from the Union of Concerned Scientists told a COP news conference: "If the US pulls out of this, and is seen as going as a rogue nation on climate change, that will have implications for everything else on President Trump's agenda when he wants to deal with foreign leaders. And I think he will soon come to understand that."
Renewables' impact
During his election campaign Trump repeatedly talked of bringing back thousands of jobs in the US coal sector, saying environmental regulations brought in by the present Obama administration had been responsible for the industry's demise.
US mines produced about 900 million tons of coal last year, a 25% drop from 2008. Industry experts say the falling prices of natural gas and renewable energies such as solar and wind have been the main drivers behind the decline of the US coal industry – not environmental regulation – and doubt whether the sector can be revived.
The president-elect made many promises during his election campaign, from building a wall along the Mexican border to putting Hillary Clinton, his opponent, in jail, doing away with the US's multi-trillion dollar debt, and creating many millions of jobs.
It's seen as highly unlikely that all the president-elect's pledges will be fulfilled. The optimists hope Trump's climate plans, with their promises of tearing up vital agreements and legislation on global warming, will also come to nothing. – Climate News Network