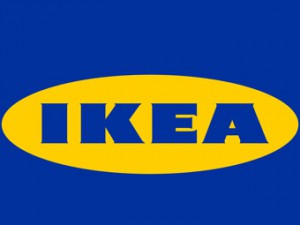 BURLINGTON, ON, July 9, 2015 /CNW/ – Today, at the Climate Summit of the Americas, IKEA Canada announced the national rollout of electric vehicle charging stations at each of its 12 stores across Canada.
The rollout, set to be completed by late August of this year, is the first national installation of EV charging stations in Canada by a retailer at all of its locations.
Charging will be provided to customers at no cost, on a first come first serve basis. IKEA has partnered with Sun Country Highway on the project which includes the installation of two SCH-60 "Level 2" 60-amp charge stations.
"Installing electric vehicle charging stations at all IKEA Canada stores reinforces our commitment to sustainability," said Stefan Sjostrand, President of IKEA Canada.
"We are dedicated to addressing the global climate crisis and maximizing accessibility to our store locations, and we think this initiative is a step in the right direction on both fronts."
IKEA Canada stores are located close to major transportation corridors, and a typical visit to an IKEA store gives enough time for an EV driver to top-up their battery, enhancing their travel range and preventing "range anxiety".
"Electric vehicle charging stations are an important step on IKEA Canada's continuing journey towards sustainability," said Brendan Seale, Sustainability Manager for IKEA Canada. "The transportation sector is one of the largest sources of carbon and climate-related emissions, and our EV charging stations will help to encourage our customers to adopt lower carbon travel options to get to and from IKEA stores."
IKEA is going all in to transform its business to ensure that it is fit for the future and that it can have a positive impact on the planet. This includes going 100% for renewable energy, by investing in wind and solar. As part of its commitment to sustainability,
IKEA Canada has invested in a 46 megawatt wind farm in Alberta, almost 4,000 solar panels on the roofs of three Ontario stores, and houses Manitoba's largest geothermal installation. IKEA has also pledged globally to become energy independent by 2020. In Canada, the retailer has more than achieved this goal in 2015 and has been named one of the county's greenest employers for the 7th consecutive year.
"Electric vehicles are currently the most important technology available to reduce greenhouse gas pollution inOntario's transportation sector," said Glen Murray, Minister of the Environment and Climate Change.
"Over the next few years the government of Ontario expects to see more retailers and employers make this important step in promoting sustainable transportation by installing charging infrastructure. Installing charging infrastructure makes good business sense and helps reduce the carbon footprint of trips made to retail store."
Globally, IKEA Group and IKEA Foundation have recently committed an additional EUR 1 billion for climate change action. The EUR 1 billion total is made up of an IKEA Group commitment of EUR 600 million for investment in renewable energy and a EUR 400 million IKEA Foundation funding commitment to support communities most impacted by climate change.

About IKEA Canada
IKEA is a leading home furnishings retailer with 361 stores in more than 50 countries worldwide, which are visited by 821 million people every year. IKEA Canada has 12 stores which are visited by over 25 million people every year.
Last year the IKEA.com websites attracted 1.6 billion visitors. Founded in 1943, IKEA's business philosophy is to offer a wide range of products of good design and function at prices so low, the majority of people can afford them. For more information on IKEA, please visit: www.IKEA.ca.
About Sun Country Highway
Sun Country Highway Ltd is a progressive Canadian-owned company leading the electric vehicle movement around the world by raising awareness and promoting the adoption of zero emission transportation. Sun Country Highway is responsible for electrifying the Trans-Canada Highway from Victoria, BC to St. John's, NL, making it the longest electrified highway in the world. Sun Country Highway is the only charging infrastructure company to be endorsed by Telsa Motors, the world's leading electric vehicle manufacturer.
About the SCH-60 charge station:
The SCH-60 Sun Country Highway's flagship product, manufactured in

Canada

.
The SCH-60 is compatible with all electric vehicles available on the market today.
It is a highly reliable 60-amp rated charge station, delivering 48 amps of continuous current.
Charging time is dependent on the on-board charger that each car is equipped with. With the SCH-60, most EVs on the market today could recharge approximately 80% of their car's battery capacity in under 3 hours.